Yorkshire Pudding
July 25, 2022 11:31 pm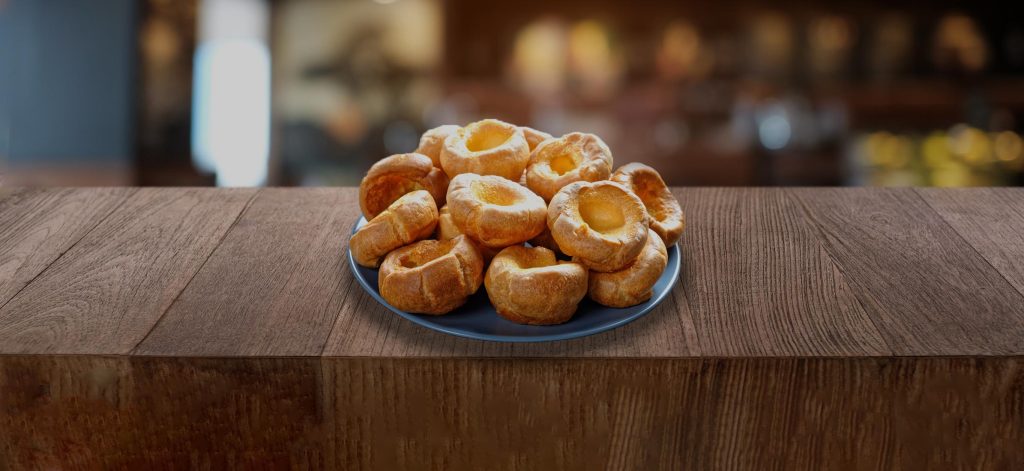 Yorkshire puddings are a tasty sort of bread roll made of flour, eggs, and milk or water and baked in pans filled with hot oil. Smother them in gravy or cook them with sausages or maybe eat them with a bit of fruit and whipped cream—Yorkshire puddings go with just about anything, whether sweet or savory.
Given that they're really just glorified pancakes that you can make an excuse to eat at any time, I'm surprised Yorkshire puddings haven't caught on more in America. True, there is the "popover," which is basically the same thing, but you don't see those very often either. I suspect this may be a naming problem: "pudding" is likely to make an American think of something like custard, usually tasting of chocolate. To have something called "pudding" on the same plate as roast beef or sausages would therefore be unconscionable. "Popover" isn't much better.
Anyway, if you get a chance, try some Yorkshire puddings. There aren't many ingredients, but they can be tricky to cook just right. But trust me: it's worth the effort.